Company A
Problem:
Company A's products are 100% reliability driven. Their reputation is based on performance so quality suppliers are critical, and when an issue arises, they need quick and thorough support.
Unfortunately they began dealing with a series of problems on an existing keypad that they were buying from another supplier:
The large window in the overlay would wrinkle, relax, and distort over time from exposure to high temperatures and the elements
Parts would often have random electrical continuity issues
Overlay red warning colors were not consistent or bright
Response from supplier was non existent
No quality support was available
The operating circumstances and end-use environment we critical to this product:
High temperature of up to 80˚C
Long run times with internal temperature build up
Some installations are not monitored or attended regularly
Uncontrolled operation environments: humidity, temperature, airflow
Product down time is catastrophic
Solution:
Company A began their search for a new interface manufacturer that would give them the quality and support they need. When they approached Xymox, the first problem we addressed was the large window; as noted above, the window would wrinkle, relax, and distort over time from exposure to high temperatures and the elements. This can be especially problematic for the end-users ability to effectively read the display. The solution that we recommended was to bond a lens to the back of the large window, using Optically Clear Adhesive (OCA is different than standard acrylic adhesive in that it provides a virtually transparent presence when bonding clear material together), for added strength and readability.
Side note: bonding a lens to a window has been known to be a problem in the past because there can be all sorts of issues – mostly cosmetic – due to the type of materials used. However, OCA has changed the game.
Our engineering department made some samples using a polycarbonate lens and OCA and had those to Customer A in just 2 days. They were happy with the solution recommendation. After some research and environmental testing on the samples, it was determined that the best solution was to use an acrylic lens, instead of the polycarbonate. Acrylic, in conjunction with our optical laminating process, will provide a solid and robust construction that will visually and functionally last the life of the product.
Next we tackled the membrane switch. The existing circuit was poorly designed, it was a polyester membrane switch that had over 23 jumpers (printed silver traces that pass over other silver circuit traces and separated with a screen printed dielectric material).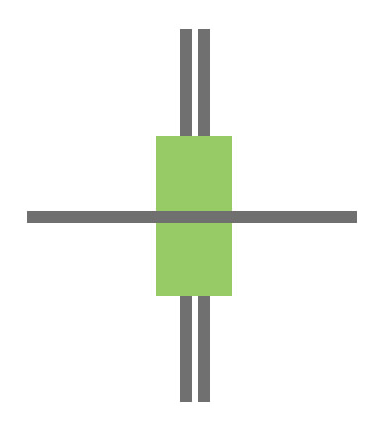 This design left the membrane switch subject to rapid failure due to the thermal requirements and end-use environment of the product; the polyester material and large quantity of jumpers are not reliable at high temperatures. Xymox redesigned the assembly using a thin PCB and FR4.
FR4 is a NEMA (National Electrical Manufacturers Association) grade designation for glass-reinforced epoxy laminate material. FR4 is a composite material composed of woven fiberglass cloth with an epoxy resin binder that is flame resistant (self-extinguishing). 
It is a common material for PCB's that need to be stable in thermal conditions with a wide range of temperatures. This design eliminates the material movement due to temperature and eliminates jumpers.
Additionally, the new membrane switch and OCA for the window were designed to be the same thickness as the previous product to ensure mounting and space within the housing case were not compromised.
Lastly, brand color is critical so Xymox remixed the red ink formulation to precisely match and create run to run consistency!
Results:
A highly reliable, environment compatible, assembly that eliminated failures while increasing the readability of display. The overall quality and "feel" of the assembly was drastically improved and better matched the expectation of the overall system, customer, and performance criteria.
Our product passed all testing requirements and became the foundational design for future parts and for other divisions' products. After many engineering reviews and prototypes, Company A decided to send a group of people to visit the Xymox facility. They are very careful when they consider a supplier change and made it clear in their visit that it does not happen often. They were so impressed by the quick follow up from the team at Xymox, and pleased with the ideas that were presented, they knew they had found a better partner for their membrane switch business.
---
Company B
Problem:
Company B came to Xymox asking for a transparent capacitive touch sensor. They wanted this touch pad to be applied to a clear round piece of acrylic that
would be used as a cover plate. In this application, Company B was going for the industrial/mechanical/loft style look so the clear no color assembly allowed for all the "guts" of the product to exposed, showing the PCB, components, electronics, etc.
The primary concern: the desired product construction design did not allow for the sensor to be mounted to the display.
Additionally, Company B was in need of a quick turn around, so they did not want to work with multiple companies for this one part, they needed one supplier to assist with the design, prototypes, production/manufacturing, and assembly.
Solution:
Having in-house design engineers, a manufacturing floor, and assembly capabilities, all in one location, Xymox could address all of their concerns and provide a fully assembly solution.
A custom touch sensor using Kodak HCF film coated with Heraeus PEDOT:PSS was designed to create durable and transparent PCAP. To address Company B's primary concern of maintaining the clarity of the transparent sensor being attached to the lens, Xymox recommended that it be optically bonded using OCA.This solution provided an application specific touch sensor that perfectly encompassed all of Company B's design specifications.
Results:
With the entire process being controlled in-house, Company B could count on quick response times and real time technical design communication. The transition from prototype to full production was smooth; first contact to first PO was just 2 weeks!
Typically the touch sensor with printed silver traces (that looks like random silver lines) is hidden below a decorative lens, or mounting bezel, in this case, it plays into the cosmetic look they were asking for!