Xymox had the honor of giving a tour of our facility to 25 Milwaukee Public School 7th grade students for the 2nd year in a row!
"The mission of the [Be the Spark] program is to spark a student's interest in a potential job or career so they can begin developing the skills and education pathways essential to their future success. These tours allow students to see that future beginning at one of Milwaukee's exceptional local business." – Metropolitan Milwaukee Association of Commerce (MMAC)
Station 1: We demonstrated how Engineering designs membrane switch and touch sensor parts in layers, and then use adobe illustrator to stack all the layers on top of each other to ensure registration is correct. They also showed examples of exploded assembly drawings to demonstrate how the layers go together in production.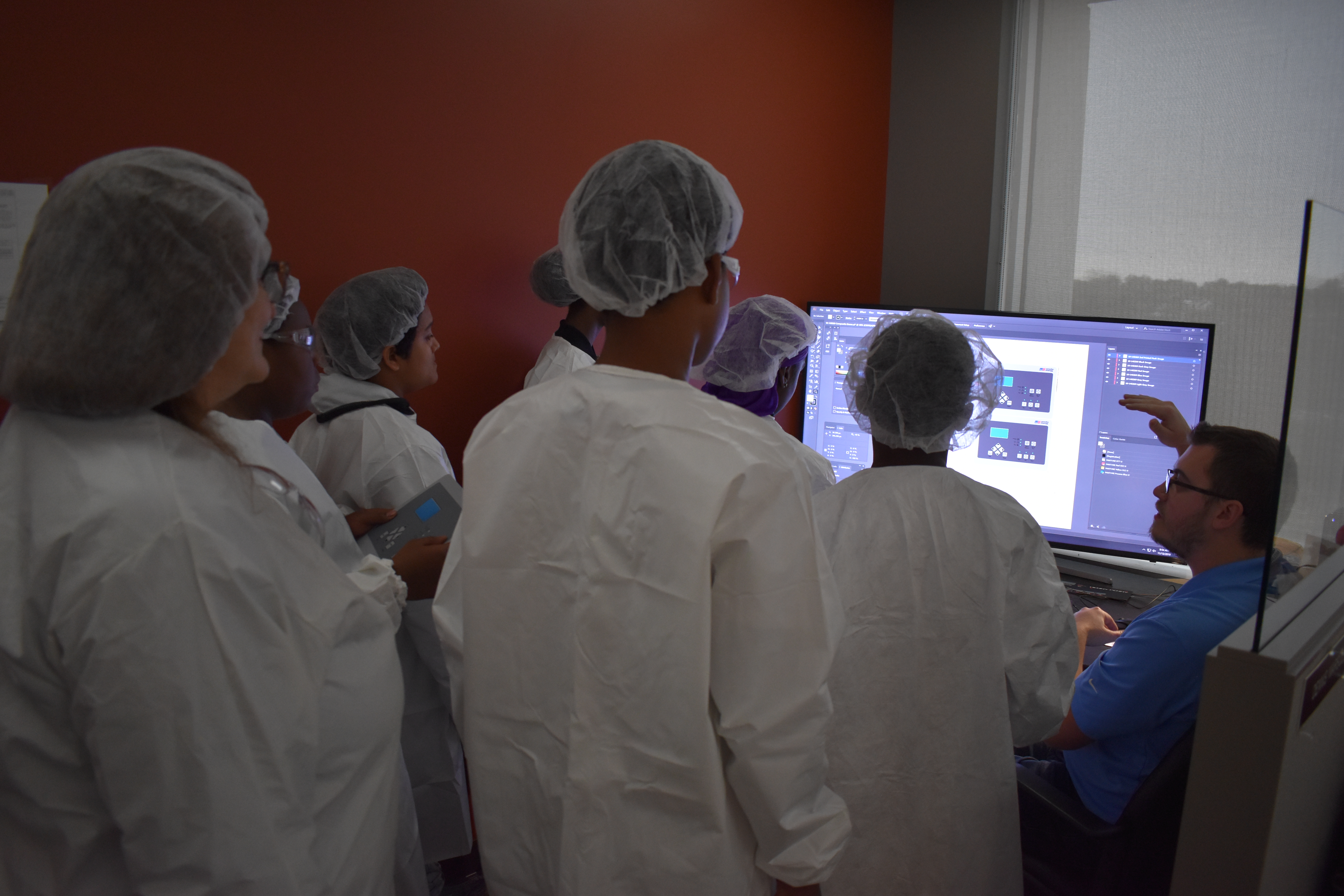 Station 2: We showed how the Dome and SMT Machines are utilize technology to pick and place very small components in a fast and repeatable process. The students were amazed how small LED lights were.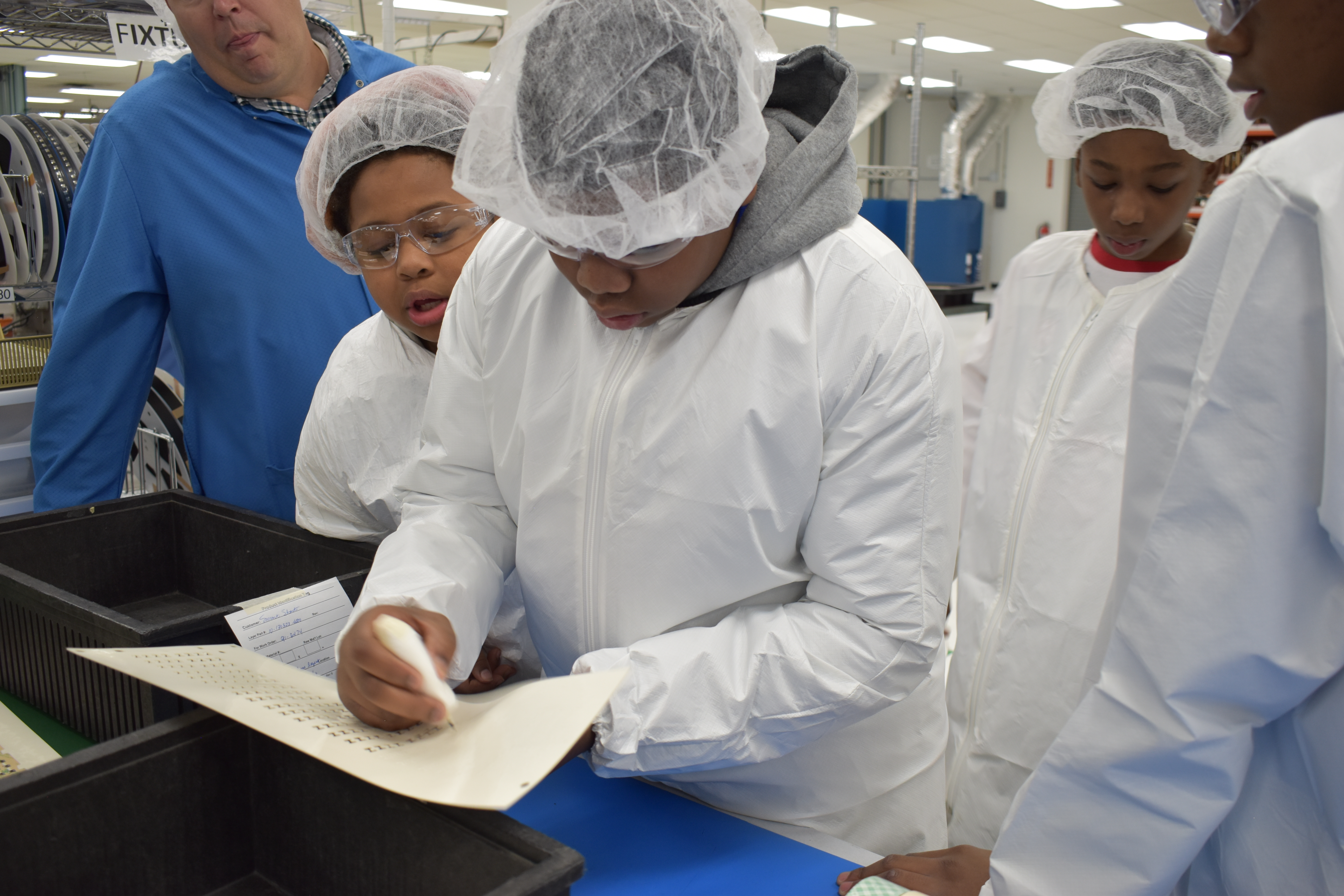 Station 3: We had an interactive station where the students were given a brief overview of our end of line testing and our cobot. The students were allowed to create their own program. By far, this was the highlight of the tour.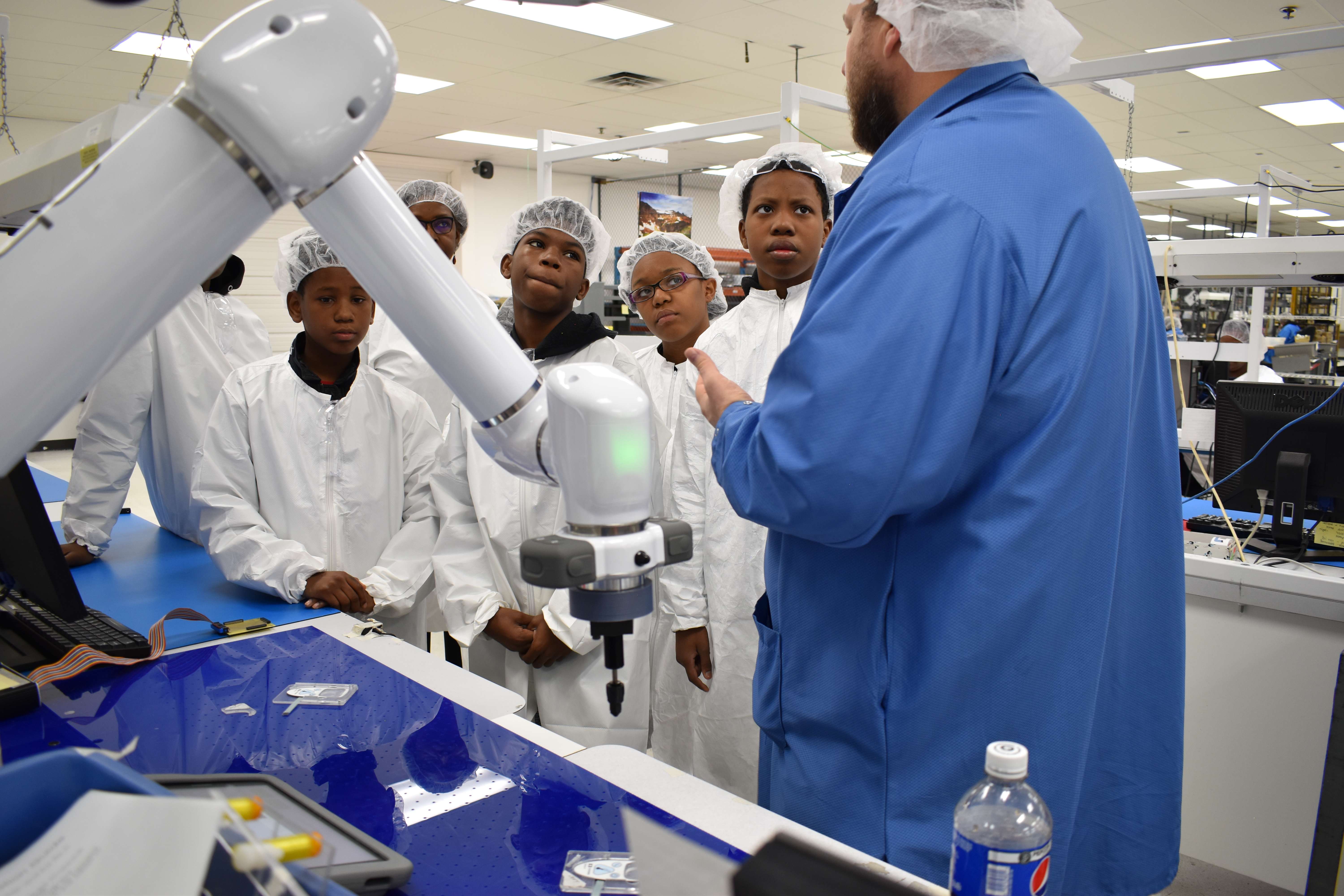 Station 4: We displayed how the layers from Engineering were used to create screens on the CST and then gave a brief overview on screen printing.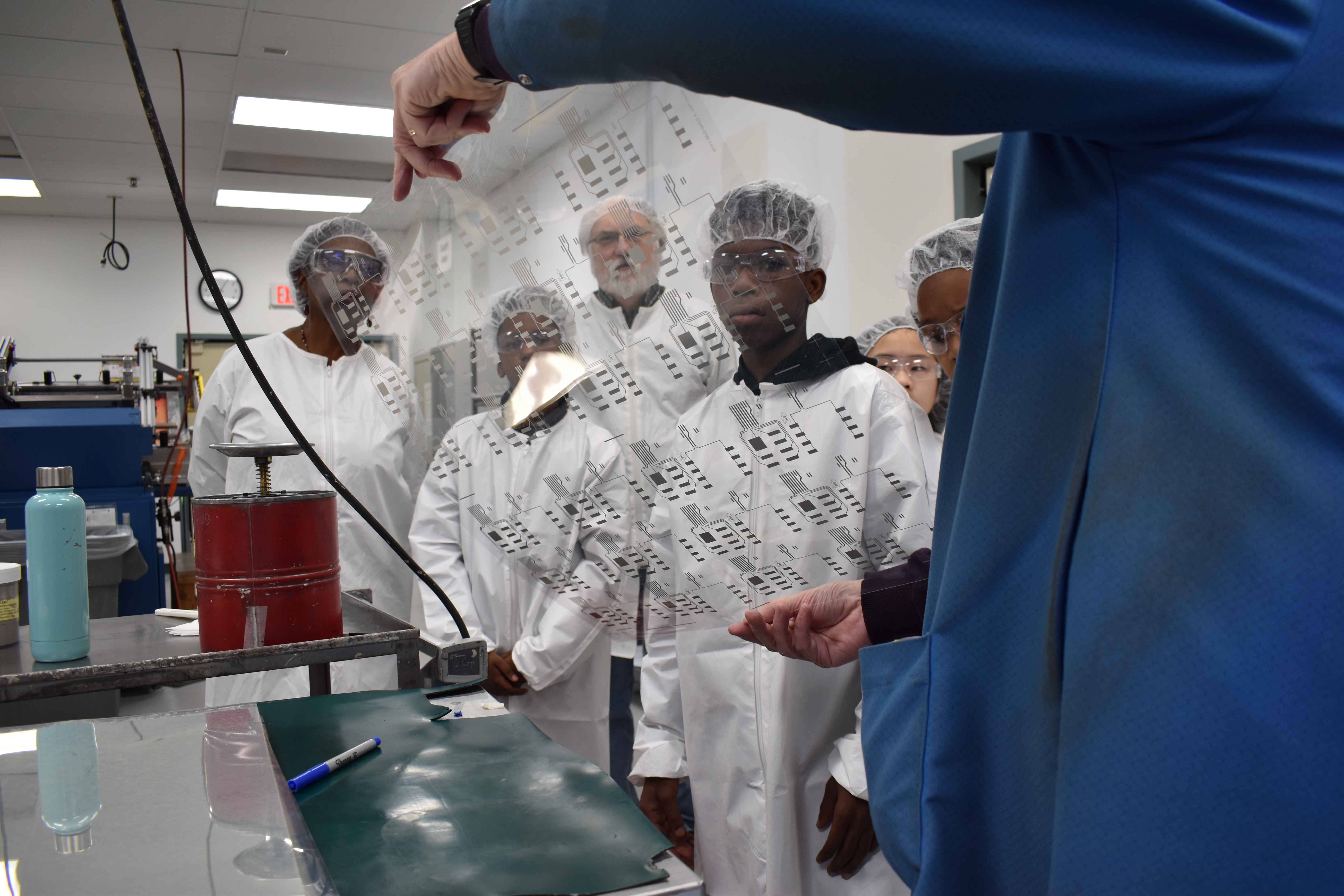 We had so much fun with these students!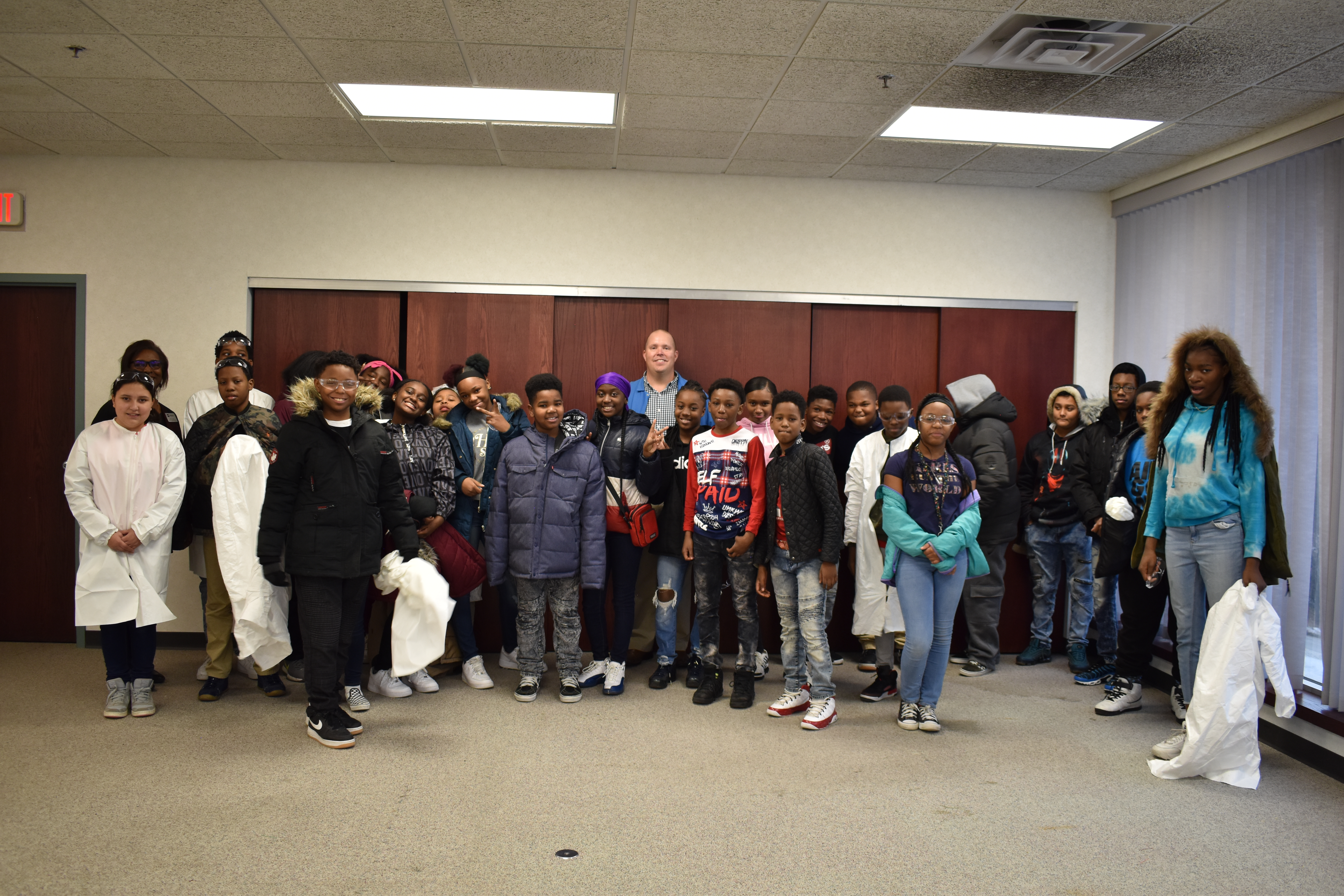 Check out this Be the Spark video created by MMAC: