The Specialty Graphic Imaging Association (SGIA) held their annual Golden Image Awards at the 2018 SGIA Expo. The Golden Image Awards, previously known as the Golden Squeegee Awards, celebrates industry-leading excellence and covers almost every item, no matter how complex, created by specialty imaging. Nearly 100 companies from around the world entered the competition, submitting several hundred entries in 53 product categories. If you print it, there is a category for you.
Xymox submitted four examples of screen printed electronics from client projects in 2018. All four Xymox entries received awards!
"We are very pleased to present some of our best work to our peers in the screen-printing industry," said Bob Hartline, President and CEO of Xymox. "The judges of this competition get to see the highest quality screen printed products in the world, from graphics to electronic circuits to specialty printing. We are very proud that our work has been recognized with awards for all our submissions this year."
Categories:
Membrane Switches — A membrane switch is a momentary switching device in which at least one contact is on, or made of, a flexible substrate and printed with conductive ink. The device will be judged on…the overall quality of the graphic overlay, circuit(s), assembly, lamination, registration, dimensional tolerance, intricacy, production size.
Gold: Medical operating room keypad with backlighting
Medical device interfaces are critical, they have to work every time, in varied environments. The backlighting was the highlight feature on this product, it can clearly be seen under the bright lights of the operating room. Additionally, the backlit switch has tactile feedback, this is accomplished using a unique method for distributing light evenly, ensuring our customers don't have to sacrifice one feature for another.
✓ Tactile feedback over backlit switches
✓ Tight tactile ratio requirements
✓ Embossed
✓ Minimalist thickness
✓ Even light distribution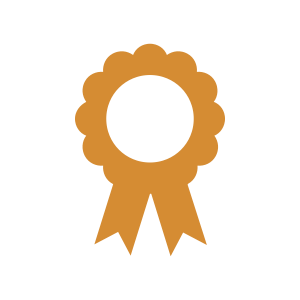 Bronze: Farm equipment sealed outdoor tactile backlit keypad
This was a harsh environment product made to withstand a wide temperature range, -30˚C to 70˚C. The total assembled thickness was approximately 1 mm.
✓ Extreme temperature
✓ Tactile feedback over backlit switches
✓ Embossed
✓ Minimalist thickness
Electronic Products/Other — Other electronic products produced with printed conductive ink. This category is for R&D, inventions, and innovative products, with printed electronics. Entries are judged on uniqueness, use of existing technology in new ways, overall quality of the product graphics, circuit(s), assembly, lamination, registration, dimensional tolerance, intricacy, and production size.
Gold: Personal credit initiative, PCI approved security circuit
This product was selected to show our production screen printing capability of .006" (.15mm) lines and spacing, with multiple parallel circuits, two sided with thru hole printing. This is typically accomplished using copper flex circuit technology or laser etching processes; very few companies in the world can do this, let alone in the USA.
✓ .15mm (.006″ line width and spacing) screen printed with conductive silver ink
✓ Thru hole printing
✓ Withstand 65˚C temp with 80% humidity
Silver: Watch face touch screen
This product showed our in-house capacitive touch screen manufacturing for custom size, matrix touch screens, using PEDOT (not ITO). It also showcased our optically clear bonding capabilities to keep the transparent touch screen crystal clear when adhered to a lens.
✓ Full matrix (write, swipe, & select functions)
✓ 1.4" size
✓ Single integrated tail
✓ Optically bonded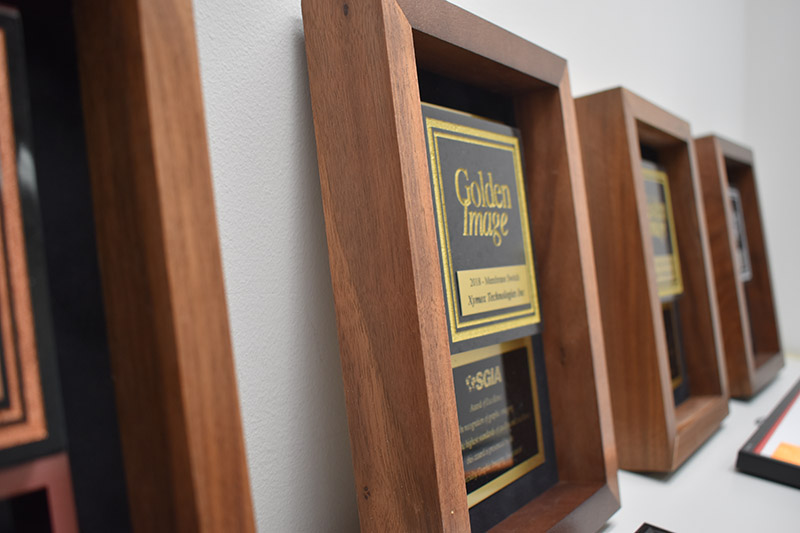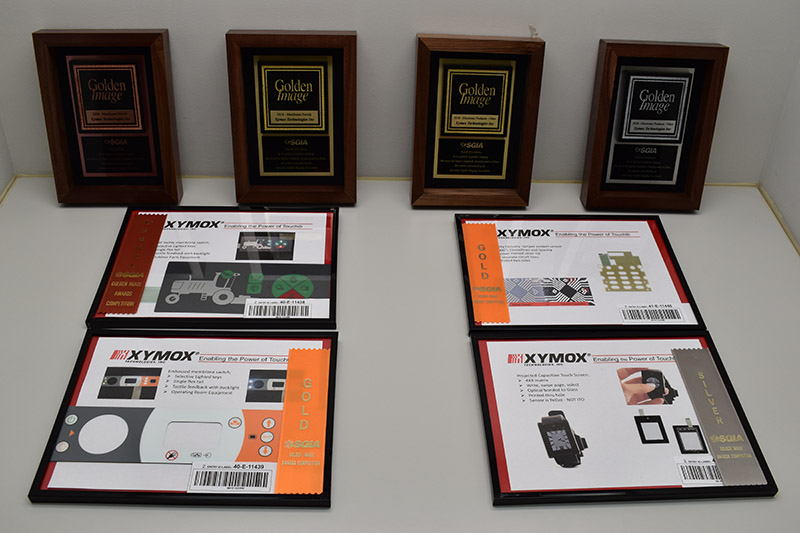 These products and awards were a full team effort, just as it is for every single customer that we work with! Did we celebrate these accomplishments? You bet we did!
Have a design question? Don't hesitate to ask, our expert design engineers are here for you! (no obligations, I promise)