With screen printing being our core competency, it is critical that we have well trained screen printers. Unfortunately, those are hard to come by, and as Xymox grows, so does our need for qualified printers. Currently, there is not a technical program that teaches screen printing in our area. T-shirt screen printers do have the basic skills of running the machinery, however, the technical precision that we expect takes training. For this reason, Xymox started a school for screen printing, where people, with all levels of experience, can be trained to outperform industry standards.
5 levels of certifications provide continuous opportunities for upward mobility with pay increases at each level. Trainees progress through the levels at their own pace.
This training program will ensure the highest levels of cross training for our printing department, which means, whatever challenge our customers throw at us, each printer can handle any aspect of screen printing that is necessary to meet the rigorous needs of the project.
Phase 1 of XSSP is training existing Xymox employees who are seeking to grow their skill se-. Phase 2 is working with local high schools and technical colleges to expand our reach and grow the interest of detail-oriented individuals!
Congratulations to Eddie Redd for being the first to pass the Level 1 certification!!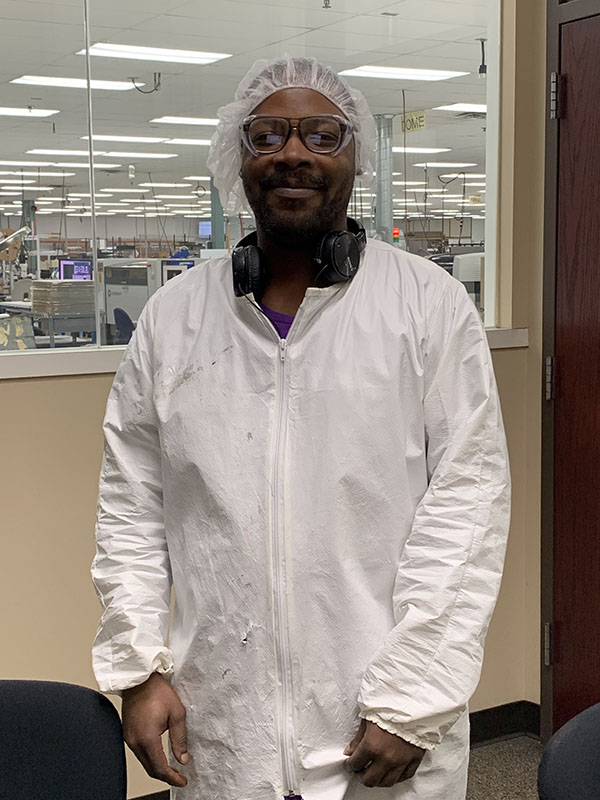 A special shout out to the XSSP team:
Jerry King – Trainer
Brooke Steinbrenner – HR
Howard Lister – Management
Bob Hartline – Sponsor
If you are interested in learning more about the program, please send an email to hr@xymox.com or check out the full job description on Indeed.