Lenses can be made from many materials; the important part is to choose the material that meets your needs. Xymox works with many types of lens materials – supporting the application-specific solution that is just right for any touch sensor need.
Glass versus Polymer
Advantages of glass

Extremely scratch resistant
Feels great to the touch

Generally no color cast from glass

Can get anti-reflective coatings
Disadvantages of glass
Modest impact resistance – can break
Hard to decorate
Expensive
Heavy
Advantages of polymer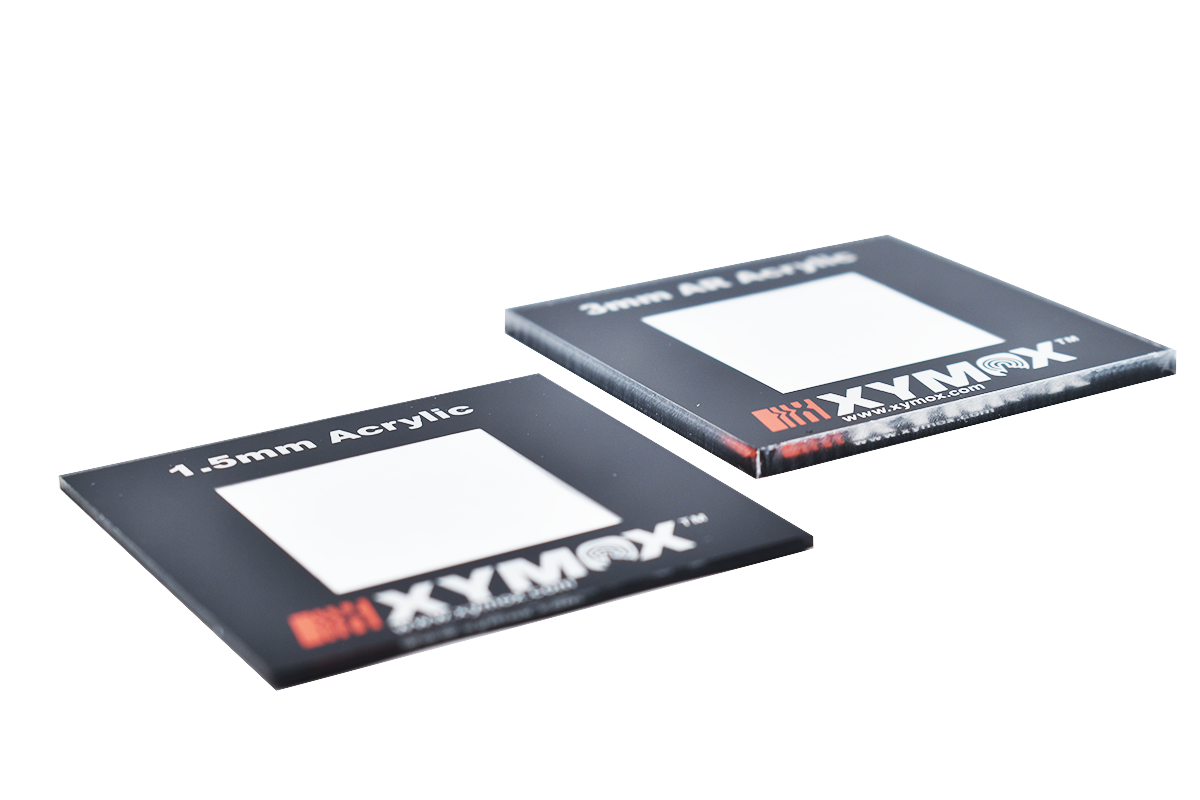 Easier to decorate
More cost effective
Lighter than glass
Many standard thicknesses
Very impact resistant
Easier to cut and shape than glass
Disadvantages of polymer
Can have a color-cast
Can yellow under harsh UV exposure
More susceptible to scratching and abrasion than glass
Glass choices
Soda-Lime glass

The cheapest, standard glass

Borosilicate glass

Low coefficient of thermal expansion, very stable

Chemically strengthened glass

Processing increases strength 6-8 times that of non-strengthened glass
Polymer choices
Acrylic

Scratch resistant
Can be abrasion resistant coated to give improved properties
Generally resistant to UV yellowing

Polycarbonate

Very high impact resistance
Easy to decorate
Can be hardcoated to improve scratch and abrasion resistance – without coating it's relatively soft and easy to scratch
Can yellow with UV exposure
There are great choices available for lens materials. Xymox puts touch sensors on all these materials for great application-specific touch screen interfaces. Get what you want and what fits your application best.