Alex Rodriguez & Drew Baumann, provide a fresh perspective and discuss their role and experience as interns this summer with Xymox.
Alex:
This summer, at Xymox, I worked as a research and development intern. My primary role was to improve the SMT line (where components are placed on the circuit) to reduce costs during manufacturing. I went about this by designing different tests and experiments to change properties of materials used there. After much testing I was able to come up with a new method which should reduce costs. Yet, to my surprise, I had a long way to go before I could get my new method onto the production floor. I ended up making my own parts from scratch and completing many days of environmental testing. The new method will soon be on the production floor. I also attacked the dilemma by attempting to improve the current printer, or replacing it with a different design. Finally, I took on many different mini projects related to SMT attempting to make small changes here and there. I really enjoyed the diverse number of tasks I worked on and being able to make real impacts. 
At UW-Madison, where I go to school, I study chemistry however I gained experience in much more during the internship. Xymox gave me the problem and the tools, and I was free to do the research how I saw best fit as a scientist and an engineer. Whenever I needed help everyone was more than happy to answer questions or help me on a part of the project I had no knowledge of. Xymox has a fantastic atmosphere and is full of very friendly people. I feel lucky to have been apart of the Xymox team because of all the connections I have made and all the experience I have gained. I do not think I would be able to take part in so much and have as much of an impact at many other larger companies. Thank you Xymox!
Drew: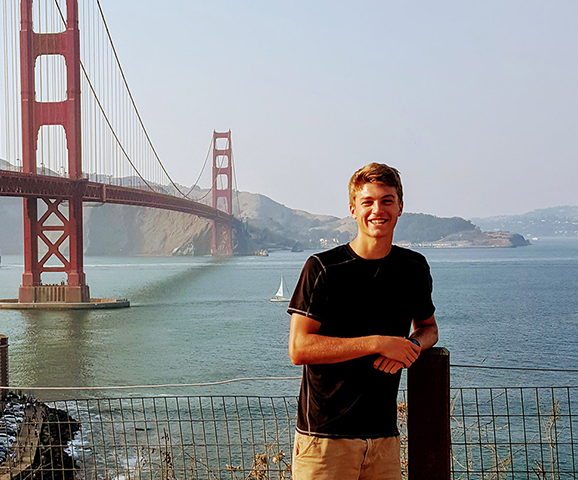 Being at Xymox has provided me with invaluable experiences. From the day I started, I was treated with respect and everyone was very welcoming. I was involved with meetings and was able to offer my input with a variety of projects right from the start.  I was not given busy work to just give me something to do, I got to work on projects that had an immediate impact on the company. My initial role was to design a method to test various touch characteristics of varying sensors. Once that was completed, I helped with other projects that needed to be done; this ranged from designing testing fixtures, to programming a machine on the manufacturing floor. I was tested to use my time efficiently and become more independent. If I saw something that interested me, I was given the freedom to go and learn more about it.
There were many skills that I never expected to be exposed to during my time at Xymox. Some which were not technical based. For example, I got to witness a substantial amount of leadership skills that I would be very grateful to exemplify in my life. Not only the leadership but the importance of a plan. When I started my first project, I just wanted to get after it and didn't give planning a lot of time. Once I was able to step back and realize the way I was going about solving this problem was not sustainable, I created a plan and was able to execute with a much greater efficiency. This is only a small portion of the learning experiences that I am so grateful to have taken away from my time at Xymox. For all the people at Xymox, my experience was one that I will never forget, thank you!
—
Thank you Alex & Drew for all of your hard work this summer. We, too, learned a lot from this experience: there is something to be said about getting a fresh perspective on things! Xymox has employee loyalty, every quarter we are celebrating 5, 10, even 25 year anniversaries, the breadth of knowledge within this company is immeasurable, but sometimes a fresh perspective is exactly what is needed! The accomplishments that Drew and Alex made in just three months have opened new doors to our membrane switch and touch sensor capabilities, and manufacturing efficiency. For that, we are grateful!