A die cut uses extremely sharp razors (aka steel rule) to cut the material into the desired shape. You may have seen or even used one on a smaller scale for punching out shapes of paper for scrap booking. A laser cutting machine uses an industrial strength laser to cut the material with the help of a computer to direct it where to move and cut. Check out this video for a glimpse of how each machine operates.
What criteria is used to determine if the materials for a membrane switch or touch sensor should be cut using a laser or die cut machine?
Fun facts:
– The laser is also very accurate, however, it is also more susceptible to material variations (chemistry, thickness, hardness, etc…).
– A die can last +10,000 impressions before sharpening if properly designed and operated.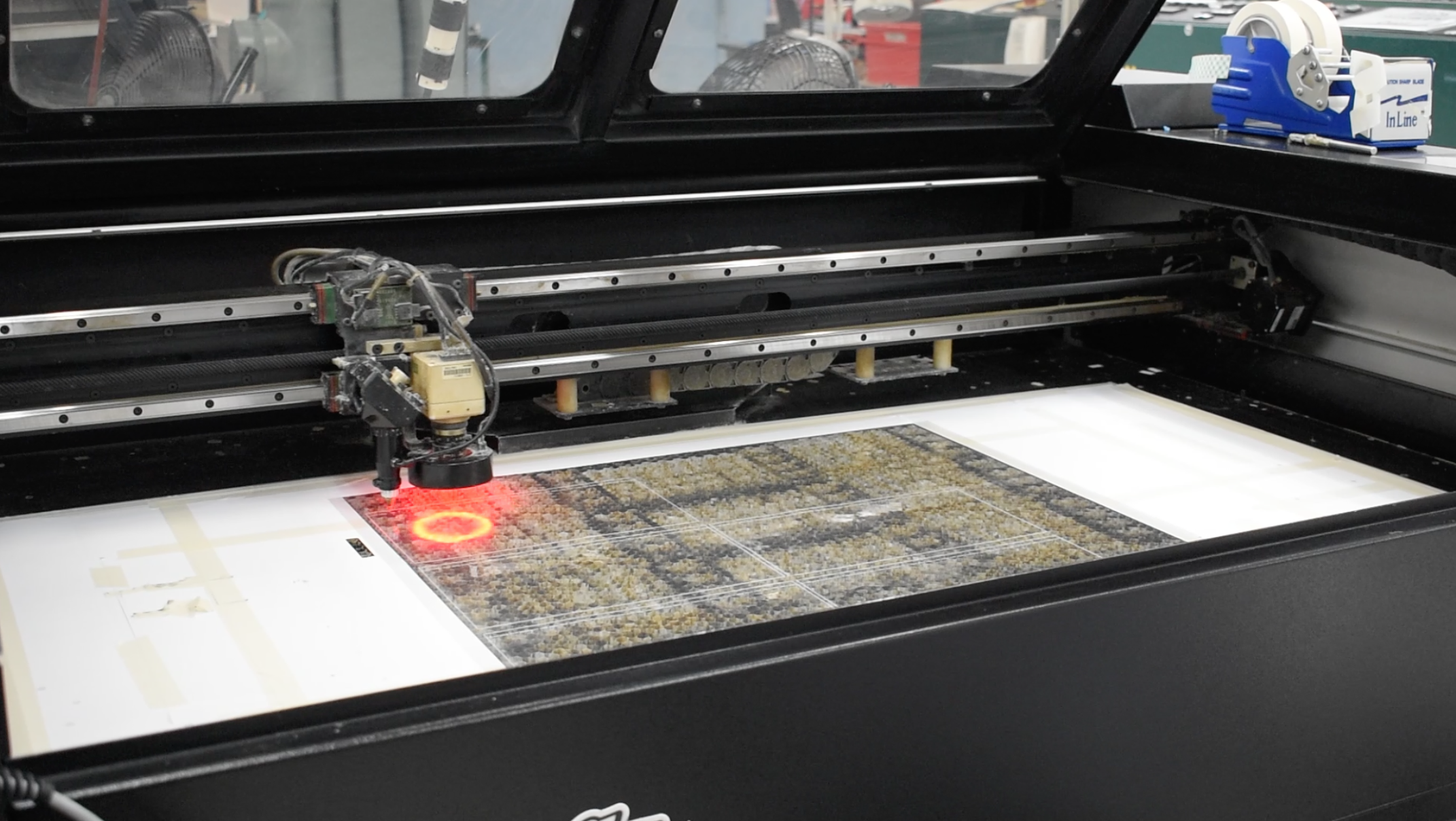 {{cta('3ed35052-82c7-4b80-874b-d7d95c887928')}}